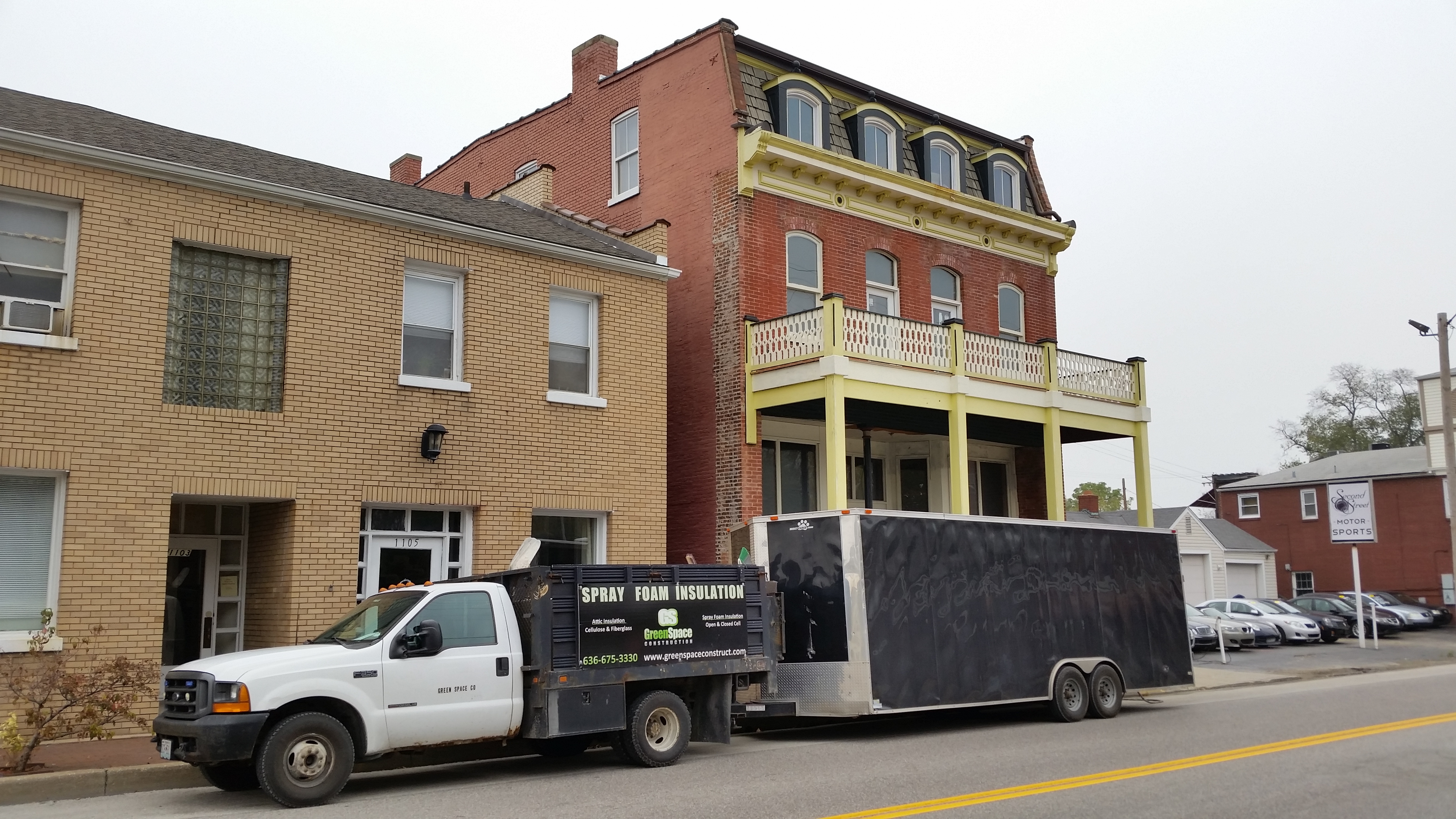 Check out the recent insulation project completed by our crew in St. Charles, Missouri.
This historic building was built in the late 1800's and has been renovated many times throughout its life. Most recently Green Space Construction worked with another general contractor making this renovation an energy efficient one!
The contractor was finishing the top level of the building in preparation for an apartment. Due to the fact that this building has a flat roof with no attic space it was critical to install the proper insulation so the living area would be comfortable.
Spray foam insulation is a great product in applications such as this because it has extremely high r-values and can create a fantastic thermal barrier in a very small space.
After our BPI certified energy consultant met with the contractor he presented a few options. The roof framing consisted of 2×8's. Our customer elected to fill the joist space with 7″ of open cell spray foam insulation. This will create a fantastic energy barrier throughout all seasons.
The exterior walls of the building were also sprayed with 5″ of open cell spray foam. Once again the framing played an issue in this location and foam insulation was the perfect fit!
If you are interested in insulation in St. Charles, Missouri or any other location in Missouri or Illinois, give us a call. We would love to help make your home or building more efficient with spray foam insulation!
Skills needed:

Categories: