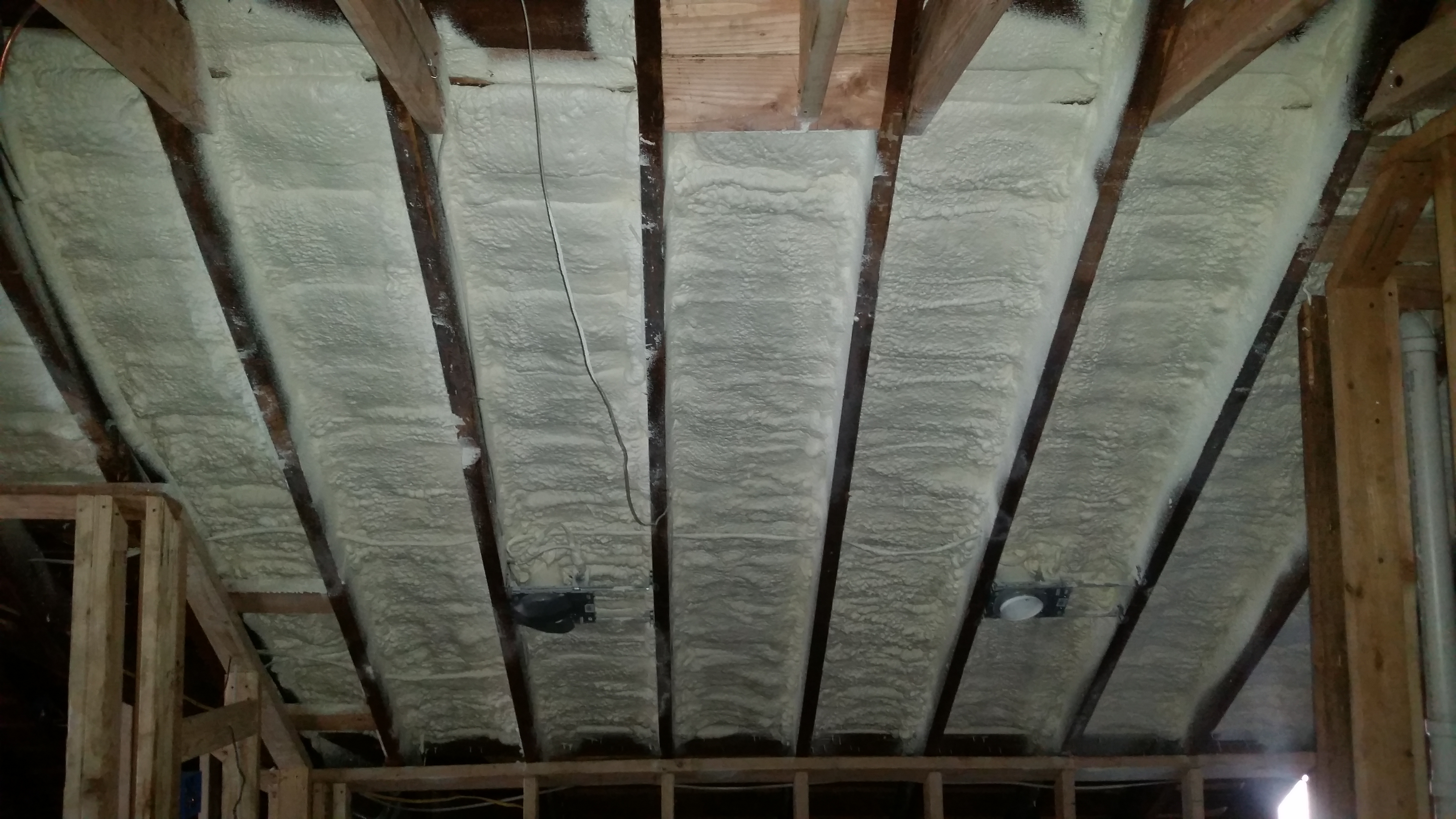 Green Space Construction recently partnered with another contractor to complete this challenging project located in Webster Groves, Missouri.
Our team was contacted by the general contractor on this project with a rather unique obstacle that they needed to overcome. The homeowner was planning to create a new living space in their once unconditioned attic. After meeting with the Webster building department they discovered the insulation portion of the remodel was going to be a challenge.
An r-value of 38 needed to be achieved in this roof deck which was framed with 2×6 rafters. This is an impossible task with standard batt insulation. So our estimating team needed to come up with a solution to keep the project moving forward. Spray foam insulation was the only option.
Our team of foam technicians sprayed the roof deck with 1.5″ of closed cell foam to air seal the roof deck as well as bring the r-value to roughly 10.5. Once the foam was applied, a fiberglass batt was then installed which brought the r-value to the required r-38. Without closed cell spray foam this would have been an impossible task. Once again, this proves why there is no other product that can do what spray foam insulation can!
Call Green Space Construction today to receive an estimate for your next remodel or new construction project. We serve the entire St. Louis area and all surrounding counties. We can be reached by calling 636-675-3330 or by filling out a submission form on the contact page of our website. Hope to hear from you soon!
Skills needed:

Categories: